Black Owned Fashion for Sunday Services
Sunday is a day of reverence and worship for many Christians. If you are anything like me, you grew up in a charismatic church frequented by a predominantly a Black congregation. You know what it is like to stay at church alll day, 2 services on Sundays with dinner served in-between to feed the visiting pastor who was preaching the evening service and the choir he or she brought with them. I remember those days.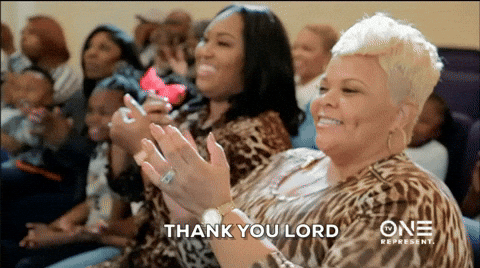 Most of what I know about fashion, respectability politics, and modesty, I learned from attending church. I have been wearing the proper slips, stockings and body shapers for a lonnng time. To this day, I still wear all black under anything I wear that is white because Sister Donna, the church choir director said so. The men wore dress socks, carried handkerchiefs, wore fedoras and rocked pocket squares.
For the most part, church folks get dressed dressed for church for 4 reasons:
1. You give God your best - your best praise, your best worship, your mustard seed faith. You take pride in your appearance when you go before the presence of God.
2. Wearing your good clothes makes your feel good - no matter what you feel like and no matter how hard things can get, you just feel better when you dress up.
3. You dress how you want to be addressed - grooming, hygiene and appearance matter, periodt.
4. Conforming to social norms - everyone else is dressed, so fall in line.
These reasons are a broad assessment of church culture including fashion. Times are changing and as society progresses, some churches are doing away with "church clothes" altogether. Pastors are becoming younger, places of worship are no longer stained-glass and pews, and tattoos, tees and jeans are welcomed whether you wear a 3-piece suit and gators or joggers and Jordans.
Below are boutiques, specialty stores, and online retailers to visit when looking to fill your wardrobe with Sunday's best fashion and flair.
Ackee Tree Clothing Ackee Tree Clothing for handmade leotards, baby rompers, dresses and tops.
Busy Bea's Boutique - A large selection of kids custom, monogrammed and embroidered clothing for girls and boys
Kings and Gents Use coupon code "BlackLove30" to take 30%off your first purchase. Expires February 12, 2019 11:59PM
Mella Stitched - Quality stylish handmade apparel for your little one.
Pecan Peach Kids - Cute and comfy kids' clothes specifically for boys with a few styles for girls too
Pookey Poo Creations - "Mama-made duds for your littlest loves." Handmade clothing created for children & adults.
Sass-E Todds - A clothing line created by toddlers for toddlers.
Savvy Kids Clothing - Classic children's clothing with Southern charm.
Tippy Tots Shoes - the "perfect" new pair of shoes for their little tot.
Boutique Fetish - Elegance that never goes out of style
Chocolate Puddin' Noodle Soup - Fun and unique headbands and hair clips that look great on little girls from infant to teens.
Curvaceous Boutique - Your source for unique and head turning women's wear for sizes 12-24